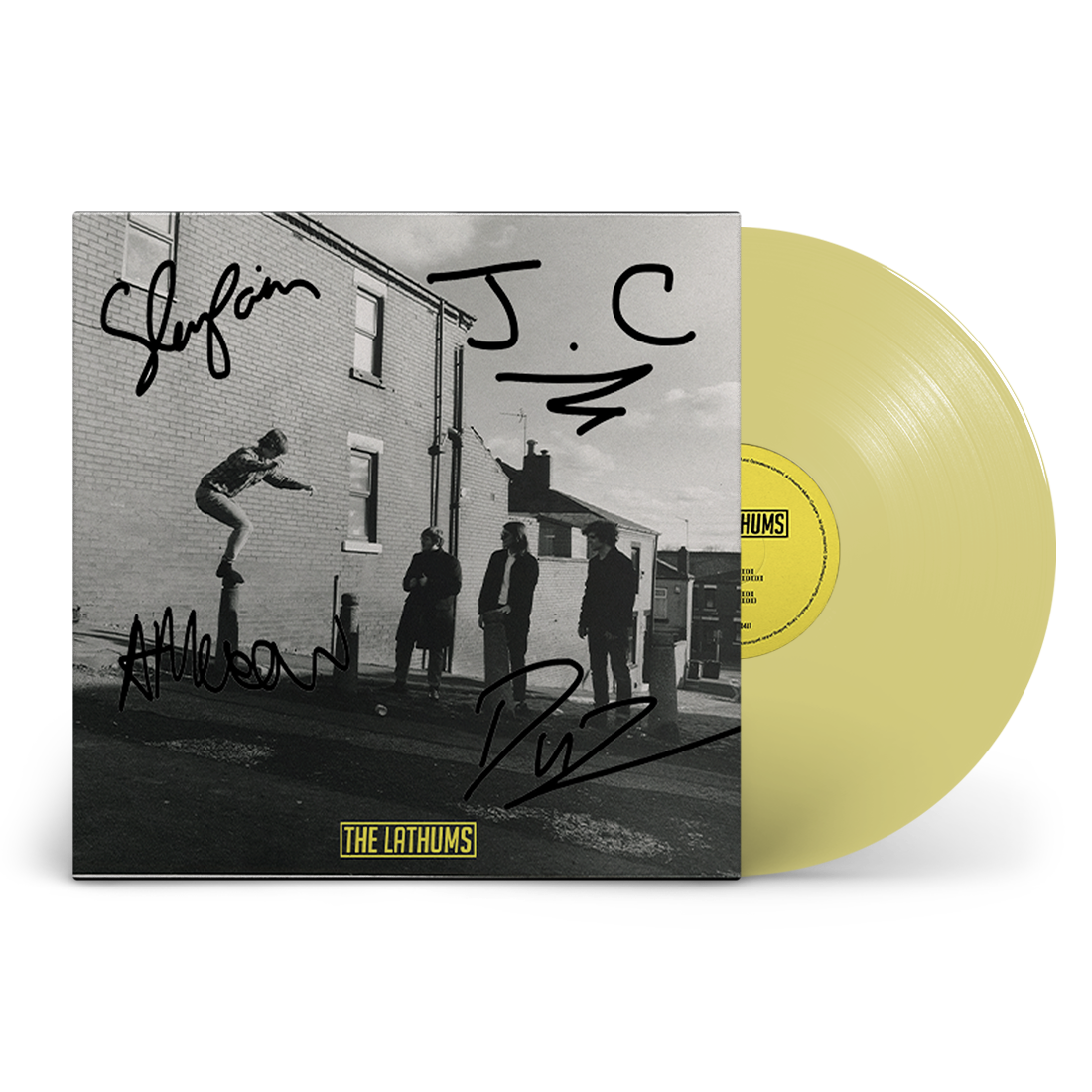 How Beautiful Life Can Be: Recordstore Exclusive Transparent Yellow Vinyl LP
Recordstore Exclusive, 1000 copies worldwide. Hailing from Wigan on the overlooked fringes of Greater Manchester, The Lathums are Alex Moore, casting a new outline of the modern frontman, singing alongside student of the Marr-esque jangle guitar, Scott Concepcion, rapid-fire, wise-cracking bassist, Jonny Cunliffe (aka: Bass Mon Jon) and the steady, rhythmic, wise head, Ryan Durrans on drums. Pithily described by those closest as 'like The Inbetweeners in a Shane Meadows film', they are four bright, wild flowers growing between grey paving stones.
It's a brand-new version of mega-streaming, fans' favourite 'The Great Escape' that heralds the keenly-anticipated arrival of The Lathums' debut album, now confirmed for release on 24 September 2021 on Island Records. Titled How Beautiful Life Can Be, the summer-spanning countdown to all 12-tracks for the band's loving legion of fans is now underway. 
How Beautiful Life Can Be, recorded at Parr Street Studios, Liverpool. In the company of producers, James Skelly and Chris Taylor, pushes The Lathums' remarkable story into the next, even more exciting phase. The Great Escape, having been previously self-released by the young band, emerges from the album sessions in sparkling, new form, whilst retaining the melodic stardust that caused the first rumblings of the social-media led stampede to their early gigs.
Kick-started by growing pains and life's unlucky twists, fuelled by the simple salvation of six guitar strings and supercharged by the fans that found them slogging their gear into the north of England's pubs and small venues, The Lathums story may turn out to be the perfect not-all-nice-guys-finish-last tale.
Formats:

Vinyl LP
Label:

Island